Marriage and Family Therapist Degrees in Oklahoma
Holding this designation means that the university holds their program to high standards and is thoroughly reviewed by this established accrediting organization.
If passed in review, they believe the university stands out in terms of high-quality education, experienced faculty, and a satisfactory amount of clinical practice for their graduates to be well-prepared to work with a diverse group of patients and deliver the best research-based treatment through theory and practice.
Consider a Featured Online MFT Program
School and Program Information
Online Program?
Entry Requirements
Course Information
Pepperdine University

Master of Arts in Clinical Psychology Degrees

LPC/MFT emphases available.

✔ Online

No GRE Required.
Bachelor's Degree Required.

Choose your path at Pepperdine: pursue licensure as either an LMFT or LPC and serve diverse clients with our online master's in clinical psychology. GRE scores are not required to apply, and you can earn your degree in as few as 27 months. Take the next step toward creating a positive social impact today.

Learn More
Liberty University

MA: Marriage and Family Therapy

SACSCOC

✔ Online

Online with required intensives

A Liberty University marriage and family therapy master's program online can prepare you to help individuals, couples, and families find healing through counseling. Online and on campus. Training Champions for Christ since 1971.

Learn More
University of Wisconsin – Superior

MSE Counseling - Marriage & Family Therapy Track

✔ Online

100% Online, No GRE Required

Aligned to state law and accreditation standards, our programs equip you with the academic and professional development that will prepare you for the Wisconsin and/or Minnesota counseling licensure exams. Expand your expertise in three major areas: the prevention of personal and interpersonal problems, fostering optimal human development, and addressing existing social-emotional-developmental concerns that affect individuals as well as their families.

Learn More
National University

Master of Arts in Marriage and Family Therapy

COAMFTE Accredited

✔ Online

GRE Scores Not Required

Earn your masters in Marriage and Family Therapy at National University. COAMFTE and IACSTE accredited.

Learn More
Colorado Christian University

Clinical Mental Health Counseling, M.A. - Marriage & Family Therapy

CACREP Accredited

✔ Online

Bachelor's Degree

Taught by Licensed Marriage and Family Therapists (LMFTs), preparing you for licensure as a LMFT in a clinical environment. Required to attend a five-day on-campus residency held each summer of the program.

Learn More
Capella University

MS in Marriage and Family Therapy

COAMFTE Accredited.

✔ Online

No GMAT or GRE Required

Our COAMFTE-accredited MS in Marriage and Family Therapy features a combination of online education and in-person learning experiences that focus on assessment, diagnosis, treatment, intervention and clinical training.

Learn More
University of West Alabama

Online MS in Family Counseling

✔ Online

Flexible online environment

Programs in Clinical Mental Health Counseling and Guidance and Counseling

Learn More
National University

Doctor of Philosophy in Marriage and Family Therapy

COAMFTE Accredited

✔ Online

GRE Scores Not Required

Earn your Doctor of Philosophy in Marriage and Family Therapy at National University. COAMFTE and IACSTE accredited.

Learn More
Oklahoma State University's MFT Program
Through the Department of Human Development and Family Science, students can earn the Master of Science in Marriage and Family Therapy. Students that pursue the program will be able to perform thorough clinical assessment and clearly detail their strategy and theory for research-based treatment decisions. They will gain the skills necessary to continue researching information and updates within the MFT field.
During the application process, the top candidates will be invited to an all-day interview session on campus. In order to complete the program, students will need to maintain a B average or higher, complete at least 500 hours of direct clinical contact with clients, and completing either the thesis or non-thesis path they choose to pursue. Typically, this degree is completed within 30 months. Over the last 10 years, graduates have had a 100 percent success rate on passing the national exam.
Are There Online COAMFTE-Accredited Programs for Oklahoma Students
Students in Oklahoma that are looking for graduate-level education that is accredited but are unable to attend Stillwater have a few alternative options to choose from. Many neighboring states have additional programs that accredited by COAMFTE, including Colorado, Missouri, and Texas. For those that may be looking at more advanced education, like a PhD, Texas is certainly a solid area with numerous doctoral degrees available at Texas Tech University, St. Mary's University, and Texas Woman's University.
If traveling to a different location is unsuitable, but the prospective student is still looking for an accredited university, another option is looking into the handful of online programs available. Some of these options do have on-campus residencies at least once, meaning that travel to the campus for a certain period of time is needed to prepare students for the program they are about to take. It is also important to have the technical requirements needed to pursue an online program. Typical recommendations include a modern computer with a Windows or Mac-based operating system. This will ensure compatibility with various learning management systems that schools utilize.
LMFT Licensure in Oklahoma
Licensure for marriage and family therapy is handled by the state's Board of Behavioral Health Licensure, and they evaluate candidates based on education, supervised experience, and the passing of the national exam. To meet the educational criteria, students should a Master's degree within this field or similar. Those that do not have a COAMFTE-accredited programs will need to make sure that their curriculum matches with the course requirements, like marital and family systems theory, human development, and professional studies. At least 300 hours of clinical practicum should be completed within the program.
For supervised experience, Oklahoma requires at least 1,000 hours of direct client contact, and a quarter of that should be with both couples or multiple members of the family. There is a limit of 42 hours of direct client contact within a month, and at least 25 hours are needed within supervision of an LMFT in Oklahoma or a supervisor that is approved by the American Association for Marriage and Family Therapy (AAMFT). Throughout the two years of supervised experience, at least 150 hours of direct supervision is needed.
Oklahoma State Board of Behavioral Health Licensure
3815 N Santa Fe, Suite 110
Oklahoma City, OK 73118
Website
LMFT Licensure:
Licensed Marital and Family Therapist

Still Looking for a Counseling Degree?
Here are some of the most popular online counseling programs. On each page you will find a detailed write-up of the program, specific courses, and schools that offer that program that are currently accepting applicants.
LMFT Careers and Salaries in Oklahoma
According to the US Bureau of Labor Statistics, the state of Oklahoma falls into average territory in terms of salary and employment within marriage and family therapist opportunities.
The state median salary is at $48,950 annually, which is just below the national average, but that can jump to over $90,000 within the 90th percentile. These median numbers jump significantly for opportunities in the Oklahoma City metropolitan area at over $60,800 annually. The Tulsa and OKC locations see the most employment, along with the Southwestern portion of the state.
Establishments to consider for employment include Tulsa Dialectical Behavioral Therapy, the Oklahoma Office of Juvenile Affairs, and Grand Lake Mental Health Center.
Popular Online MFT Programs
Liberty University
🗹 Online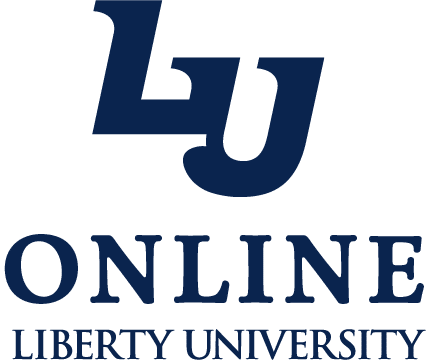 University of Wisconsin – Superior
🗹 Online 🗗 Masters
---
Campus-Based COAMFTE Accredited Oklahoma MFT Degrees

The COAMFTE (Commission on Accreditation for Marriage and Family Therapy Education) is the top accrediting board for MFT programs. Below is a list of COAMFTE accredited MFT programs in Oklahoma. You can view online COAMFTE accredited MFT counseling programs or all Oklahoma counseling degrees.
Oklahoma State University
COAMFTE
MS in Marriage and Family Therapy