Syracuse University's MFT Program
One of the most popular institutions in the nation offers both an online and campus-based program for those looking to gain licensure in MFT, being one of only a handful of universities to do so.
The program requires 60 credit hours to complete with nine of those being reserved for electives. There is a residency requirement for students to make the trip to campus to become familiar with the faculty they will interact with and comfortable with the upcoming coursework. Included in the curriculum is 500 hours of clinical practicum for students to have direct contact with a variety of patients.
The school cites a greater demand for MFT professionals due to increased awareness for mental health and expanded coverage in health insurance. Graduates have gone on to work at counseling programs, hospitals, and private practices.
Consider a Featured Online MFT Program
School and Program Information
Online Program?
Entry Requirements
Course Information
Northwestern University

Master of Science in Marriage and Family Therapy

COAMFTE Accredited

✔ Online

GRE Not Required
Bachelor's Required

The COAMFTE-accredited MFT@Northwestern is offered by The Family Institute at Northwestern University. Full-time students can complete the program in as few as 21 months. No GRE is required, but applicants must hold an undergraduate degree. Full and part-time tracks available.

Learn More
Pepperdine University

Master of Arts in Clinical Psychology Degrees

LPC/MFT emphases available.

✔ Online

No GRE Required.
Bachelor's Degree Required.

Choose your path at Pepperdine: pursue licensure as either an LMFT or LPC and serve diverse clients with our online master's in clinical psychology. GRE scores are not required to apply, and you can earn your degree in as few as 27 months. Take the next step toward creating a positive social impact today.

Learn More
Liberty University

MA: Marriage and Family Therapy

SACSCOC

✔ Online

Online with required intensives

A Liberty University marriage and family therapy master's program online can prepare you to help individuals, couples, and families find healing through counseling. Online and on campus. Training Champions for Christ since 1971.

Learn More
University of Wisconsin – Superior

MSE Counseling - Marriage & Family Therapy Track

✔ Online

100% Online, No GRE Required

Aligned to state law and accreditation standards, our programs equip you with the academic and professional development that will prepare you for the Wisconsin and/or Minnesota counseling licensure exams. Expand your expertise in three major areas: the prevention of personal and interpersonal problems, fostering optimal human development, and addressing existing social-emotional-developmental concerns that affect individuals as well as their families.

Learn More
National University

Master of Arts in Marriage and Family Therapy

COAMFTE Accredited

✔ Online

GRE Scores Not Required

Earn your masters in Marriage and Family Therapy at National University. COAMFTE and IACSTE accredited.

Learn More
Colorado Christian University

Clinical Mental Health Counseling, M.A. - Marriage & Family Therapy

CACREP Accredited

✔ Online

Bachelor's Degree

Taught by Licensed Marriage and Family Therapists (LMFTs), preparing you for licensure as a LMFT in a clinical environment. Required to attend a five-day on-campus residency held each summer of the program.

Learn More
Capella University

MS in Marriage and Family Therapy

COAMFTE Accredited.

✔ Online

No GMAT or GRE Required

Our COAMFTE-accredited MS in Marriage and Family Therapy features a combination of online education and in-person learning experiences that focus on assessment, diagnosis, treatment, intervention and clinical training.

Learn More
University of West Alabama

Online MS in Family Counseling

✔ Online

Flexible online environment

Programs in Clinical Mental Health Counseling and Guidance and Counseling

Learn More
National University

Doctor of Philosophy in Marriage and Family Therapy

COAMFTE Accredited

✔ Online

GRE Scores Not Required

Earn your Doctor of Philosophy in Marriage and Family Therapy at National University. COAMFTE and IACSTE accredited.

Learn More
Iona College: MS in Marriage and Family Therapy
The Master of Science in Marriage and Family Therapy is one of the many graduate programs offered by Iona, and this 54-credit hour program will prepare students to become licensed in the state and create a bonding relationship between the therapist and the patient in order to solve family and marital issues. Students that have taken the program have seen an 80 percent pass rate and over 50 percent have completed the program in the two-year advertised rate, which satisfies COAMFTE student achievement criteria. Examples of courses that students will take within the curriculum include Fundamental Concepts of Psychiatry, Relational Psychopathology, and Ethics in Marriage and Family Therapy.
University of Rochester's Marriage and Family Therapy Masters
The Medical Center's Department of Psychiatry offers a Master of Science in Marriage and Family Therapy. Students will gain the skills needed to diagnose and help with family issues through seminars, coursework, and clinical hours at various health care facilities in the area. There are no specific requirements in GPA from an undergraduate degree nor any GRE scores are necessary to submit. However, most students that enter the program hold a 3.5 cumulative GPA with similar coursework in the field, and they must complete a background check to be cleared for working with troubled patients. Full-time students will typically complete the 30 credit-hour program within two years, but part-time students can take up to five years. Up to 10 credits can be transferred over from another graduate program.
LMFT Licensure in New York
To become a licensed therapist in the state of New York, all applicants must be at least 21 years of age and meet the specific requirements in education, experience, and complete proper examination.
A Master's of MFT degree that is accredited by COAMFTE will have the suitable coursework needed for licensing. Those with programs without the accreditation must hold proper coursework and clinical hours that are similar to COAMFTE standards.
At least 1,500 total direct client hours must be documented by the applicant and approved by a supervisor that is properly licensed. State examination from the Association of Marital and Family Therapy Regulatory Boards (AMFTRB) must be taken and passed, and unlike some states, New York does not approve the California examination.
Licensees from other states can work in New York should they be appropriately endorsed. 36 continuous hours of education are needed when renewing the license.
New York State Board for Mental Health Practitioners
NYS Education Department Office of the Professions
89 Washington Avenue, 2nd Floor
Albany, NY 12234-1000
Website
LMFT Licensure:
Licensed Marriage and Family Therapist

Still Looking for a Counseling Degree?
Here are some of the most popular online counseling programs. On each page you will find a detailed write-up of the program, specific courses, and schools that offer that program that are currently accepting applicants.
LMFT Careers and Salaries in New York
According to the US Bureau of Labor Statistics, the state of New York is on the higher end of employment within marriage and family therapy with over 970 employees.
Average salary levels are at $49,420, which is just shy of the national median and is lower in comparison to the neighboring states of Pennsylvania, New Jersey, and Connecticut.
Popular locations within the state of New York to start an MFT career is in New York City, Syracuse, Brooklyn, and Queens. Popular establishments include Liberty Resources, New Alternatives for Children, and the New York Psychotherapy and Counseling Center.
Popular Online MFT Programs
Liberty University
🗹 Online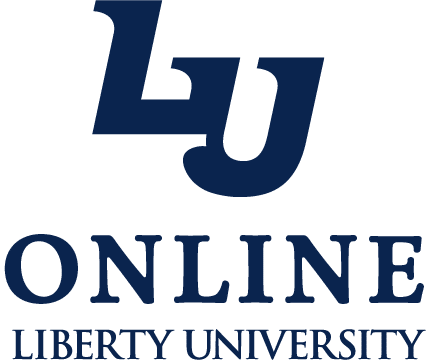 University of Wisconsin – Superior
🗹 Online 🗗 Masters
---
Campus-Based COAMFTE Accredited New York MFT Degrees

The COAMFTE (Commission on Accreditation for Marriage and Family Therapy Education) is the top accrediting board for MFT programs. Below is a list of COAMFTE accredited MFT programs in New York. You can view online COAMFTE accredited MFT counseling programs or all New York counseling degrees.
Iona College
COAMFTE
MA in Marriage and Family Therapy
Nyack College
COAMFTE
MA in Marriage and Family Therapy
University of Rochester
COAMFTE
MS in Marriage and Family Therapy