Indiana Wesleyan University's MA in Marriage and Family Therapy
Students have the ability to get a Master of Arts in Marriage and Family Therapy at two different locations - Indianapolis and Marion. The 60-credit hour curriculum puts an emphasis on evidence-based research and therapy for working with clients and working with Christian family systems.
MFT Courses
Students that complete the academic work and clinical practicum sessions will be prepared to become leaders in the industry and demonstrate the ability to work directly with patients on their struggles. In recent years that the program has been accredited at both locations, job placement rate has been at 100 percent for graduates.
Consider a Featured Online MFT Program
School and Program Information
Online Program?
Entry Requirements
Course Information
Northwestern University

Master of Science in Marriage and Family Therapy

COAMFTE Accredited

✔ Online

GRE Not Required
Bachelor's Required

The COAMFTE-accredited

[email protected]

is offered by The Family Institute at Northwestern University. Full-time students can complete the program in as few as 21 months. No GRE is required, but applicants must hold an undergraduate degree. Full and part-time tracks available.

Learn More
Pepperdine University

Master of Arts in Clinical Psychology Degrees

LPC/MFT emphases available.

✔ Online

No GRE Required.
Bachelor's Degree Required.

Choose your path at Pepperdine: pursue licensure as either an LMFT or LPC and serve diverse clients with our online master's in clinical psychology. GRE scores are not required to apply, and you can earn your degree in as few as 27 months. Take the next step toward creating a positive social impact today.

Learn More
Lamar University

Master of Education in Counseling & Development - Marriage Couple & Family Counseling

AAQEP Accredited

✔ Online

Minimum 3.0 Undergrad GPA

Learn how to diagnose mental and emotional disorders and resolve marriage and family conflicts related to divorce, mediation, child rearing, family violence and more.

Learn More
Liberty University

MA: Marriage and Family Therapy

SACSCOC

✔ Online

Online with required intensives

A Liberty University marriage and family therapy master's program online can prepare you to help individuals, couples, and families find healing through counseling. Online and on campus. Training Champions for Christ since 1971.

Learn More
University of Wisconsin – Superior

MSE Counseling - Marriage & Family Therapy Track

✔ Online

100% Online, No GRE Required

Aligned to state law and accreditation standards, our programs equip you with the academic and professional development that will prepare you for the Wisconsin and/or Minnesota counseling licensure exams. Expand your expertise in three major areas: the prevention of personal and interpersonal problems, fostering optimal human development, and addressing existing social-emotional-developmental concerns that affect individuals as well as their families.

Learn More
Northcentral University

Master of Arts in Marriage and Family Therapy

COAMFTE Accredited

✔ Online

GRE Scores Not Required

Earn your masters in Marriage and Family Therapy at Northcentral University. COAMFTE and IACSTE accredited.

Learn More
Colorado Christian University

Clinical Mental Health Counseling, M.A. - Marriage & Family Therapy

CACREP Accredited

✔ Online

Bachelor's Degree

Taught by Licensed Marriage and Family Therapists (LMFTs), preparing you for licensure as a LMFT in a clinical environment. Required to attend a five-day on-campus residency held each summer of the program.

Learn More
Capella University

MS in Marriage and Family Therapy

COAMFTE Accredited.

✔ Online

No GMAT or GRE Required

Our COAMFTE-accredited MS in Marriage and Family Therapy features a combination of online education and in-person learning experiences that focus on assessment, diagnosis, treatment, intervention and clinical training.

Learn More
University of West Alabama

Online MS in Family Counseling

✔ Online

Flexible online environment

Programs in Clinical Mental Health Counseling and Guidance and Counseling

Learn More
Purdue University Northwest's Marriage and Family Therapy Program
The Master of Science in Marriage and Family Therapy is an accredited program that features over a 95 percent employment rate for graduates. 67 credit hours are needed to complete the program, and it includes 500 hours of direct contact with patients and 100 hours of supervision.
MFT Courses with Small Class Size
Courses are offered in small settings where students will receive more intimate education and are encouraged to participate in various discussions and projects.
The MFT program culminates with a thesis project to best prepare eventual graduates for working with quantitative research when they get into the field. This gives them an advantage when reviewing other research and how to create their own observations when evaluating treatment methods. Students will have to perform an oral defense of their thesis.
Christian Theological Seminary MFT Program
This Christian-based college offers a Master of Arts in Marriage and Family Therapy with a focus on psychological and theological study.
Clinical practice will also be offered and students will have at least 100 hours of direct observation, both individual and group sessions. There is an opportunity to work with Spanish-speaking patients in order to specialize into that area and enhance the degree.
Clinical Info
Clinical supervision can be completed at the university's own counseling center on campus. Another specialization option is pursuing a double degree with the Master of Divinity. While the expectation is to complete the program in four years, most full-time students are able to finish the curriculum and graduate in three years.
LMFT Licensure in Indiana
In order to become a licensed marriage and family therapist in the state of Indiana, candidates will need to satisfy the education requirements of holding at least a Master's degree in a related field. The program must have at least 27 credit hours of coursework directly related to this form of therapy.
Examples of course subjects include theory, individual development, therapy techniques, and behavioral research.
Indiana MFT Licensure Requirements
Graduate programs should have at least 500 hours of direct client contact and 100 hours of supervision. These educational requirements are all satisfied if the degree is from a COAMFTE-accredited program.
An additional 1,000 hours of post-graduate clinical practice is needed and 200 hours of supervision. Supervisors must be active in practice for the last five years and has been approved by the American Association for Marriage and Family Training (AAMFT). Prior to national examination, candidates are able to add an additional 500 hours of clinical work, but cannot add more to fulfill the licensure process until they pass the exam. If the applicant fails the exam, they must wait 90 days to retake, and a total of three failures will require further education and clinical practice.
Indiana Social Worker, Marriage and Family Therapist and Mental Health Coun Bd
Behavioral Health and Human Services Bd
402 W. Washington Street, Room W072
Indianapolis, IN 46204
Website
LMFT Licensure:
Licensed Marriage and Family Therapist
Licensed Marriage and Family Therapist Associates
LMFT Careers and Salaries in Indiana
According to the US Bureau of Labor Statistics, Indiana has over 720 workers in the field of marriage and family therapy. This is significantly higher than any of the neighboring states in the area.
Median salary across the state is at least $43,600, and that number crosses $66,600 in the 90th percentile. Some of the highest-paid positions in the United States are located in the central Indiana location.
Indianapolis has the bulk of job opportunities in general, examples being Cummins Behavioral Health Systems, Aspire Indiana, and Eskenazi Health.
Popular Online MFT Programs
Liberty University
🗹 Online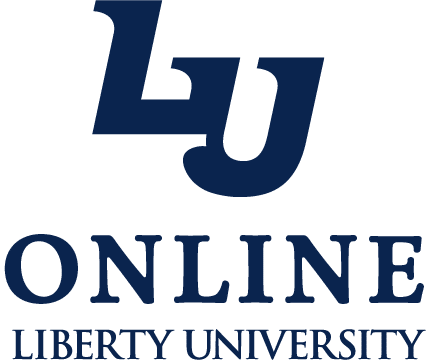 University of Wisconsin – Superior
🗹 Online 🗗 Masters
---
Campus-Based COAMFTE Accredited Indiana MFT Degrees

The COAMFTE (Commission on Accreditation for Marriage and Family Therapy Education) is the top accrediting board for MFT programs. Below is a list of COAMFTE accredited MFT programs in Indiana. You can view online COAMFTE accredited MFT counseling programs or all Indiana counseling degrees.
Christian Theological Seminary
COAMFTE
MA in Marriage and Family Therapy
Indiana Wesleyan University - Indianapolis
COAMFTE
MA in Marriage and Family Therapy
Indiana Wesleyan University - Marion
COAMFTE
MA in Marriage and Family Therapy

Still Looking for a Counseling Degree?
Here are some of the most popular online counseling programs. On each page you will find a detailed write-up of the program, specific courses, and schools that offer that program that are currently accepting applicants.