Colorado State University Human Development and Family Studies
At the College of Health and Human Sciences, students can pursue the Master of Science in Human Development and Family Studies with a specialization in Marriage and Family Therapy. This is a unique program among the accredited by COAMFTE due to some of the fundamental coursework in the discipline.
Required courses include Treatment Planning in Family Therapy Practice, Early Child Development, and Ethical and Legal Issues. 60 total credits are needed to complete the program, and students will need to complete at least 500 hours of direct client examination and 100 hours of supervision.
Some of the goals the program has set is to prepare students to be ethical in their process, to serve marginalized and underserved communities, and to gain licensure and placement in an organization.
Consider a Featured Online MFT Program
School and Program Information
Online Program?
Entry Requirements
Course Information
Pepperdine University

Master of Arts in Clinical Psychology Degrees

LPC/MFT emphases available.

✔ Online

No GRE Required.
Bachelor's Degree Required.

Choose your path at Pepperdine: pursue licensure as either an LMFT or LPC and serve diverse clients with our online master's in clinical psychology. GRE scores are not required to apply, and you can earn your degree in as few as 27 months. Take the next step toward creating a positive social impact today.

Learn More
Liberty University

MA: Marriage and Family Therapy

SACSCOC

✔ Online

Online with required intensives

A Liberty University marriage and family therapy master's program online can prepare you to help individuals, couples, and families find healing through counseling. Online and on campus. Training Champions for Christ since 1971.

Learn More
University of Wisconsin – Superior

MSE Counseling - Marriage & Family Therapy Track

✔ Online

100% Online, No GRE Required

Aligned to state law and accreditation standards, our programs equip you with the academic and professional development that will prepare you for the Wisconsin and/or Minnesota counseling licensure exams. Expand your expertise in three major areas: the prevention of personal and interpersonal problems, fostering optimal human development, and addressing existing social-emotional-developmental concerns that affect individuals as well as their families.

Learn More
National University

Master of Arts in Marriage and Family Therapy

COAMFTE Accredited

✔ Online

GRE Scores Not Required

Earn your masters in Marriage and Family Therapy at National University. COAMFTE and IACSTE accredited.

Learn More
Colorado Christian University

Clinical Mental Health Counseling, M.A. - Marriage & Family Therapy

CACREP Accredited

✔ Online

Bachelor's Degree

Taught by Licensed Marriage and Family Therapists (LMFTs), preparing you for licensure as a LMFT in a clinical environment. Required to attend a five-day on-campus residency held each summer of the program.

Learn More
Capella University

MS in Marriage and Family Therapy

COAMFTE Accredited.

✔ Online

No GMAT or GRE Required

Our COAMFTE-accredited MS in Marriage and Family Therapy features a combination of online education and in-person learning experiences that focus on assessment, diagnosis, treatment, intervention and clinical training.

Learn More
University of West Alabama

Online MS in Family Counseling

✔ Online

Flexible online environment

Programs in Clinical Mental Health Counseling and Guidance and Counseling

Learn More
National University

Doctor of Philosophy in Marriage and Family Therapy

COAMFTE Accredited

✔ Online

GRE Scores Not Required

Earn your Doctor of Philosophy in Marriage and Family Therapy at National University. COAMFTE and IACSTE accredited.

Learn More
Regis University MFT Program
The Master of Arts in Marriage and Family Therapy is a 60-credit hour program that consists of mostly required courses with a few elective opportunities. Recommended elective options include Advanced Couples Therapy Techniques, Process and Counseling in group sessions, and Advanced Play Therapy.
This program will prepare eventual graduates to have thorough knowledge in cultural diversity when working with various clients and develop self-growth when observing treatment methods and making evidence-based decisions. Students on average complete the program between two to three years. Prospective students looking to get into the program should have an undergraduate degree with at least a 2.75 cumulative GPA, two letters of recommendation, two essays, updated resume, and completing a faculty interview. Admission takes place in the fall, spring, and summer semesters.
Certification for MFTs in Colorado
As an alternative to a full Master's degree in MFT, the Denver Family Institute offers an accredited certification. This is taken during the post-graduate time frame or in the final portion of a graduate program, making it ideal for those that are taking a different graduate program but need experience in MFT education to gain state licensure.
LMFT Licensure in Colorado
The Department of Regulatory Agencies will analyze and make decisions on marriage and family therapy licensure in the state of Colorado. Much the criteria involves education, examination, and clinical supervision. All applicants must have at least a Master's degree with 45 credit hours of coursework within the field. Subjects include human development, marital and family therapy and studies, and professional studies. This is met for students that have pursued a program that is accredited by the COAMFTE. There are two exams that must be taken in the state of Colorado – the national exam created by the Association of Marital and Family Therapy Regulatory Boards, and the Colorado Mental Health Jurisprudence Exam. For the latter exam, candidates must wait 10 days to retake the test if they fail.
MFT Licensure Requirements
Within clinical supervision, the applicant must be registered and complete at least 2,000 practice hours after post-graduate degree. Three-fourths of this total must be direct contact with the patient. 500 hours of clinical supervision is cut if the candidate has completed a doctorate degree as they likely completed further clinical hours in their curriculum. This entire process must be completed within five years in order to gain licensure, otherwise the application process starts over. In order to gain licensure by endorsement, applicants must verify supervised practice or at least two years of active practice without a break for over a half year.
Colorado State Board of Marriage and Family Therapist Examiners
Dept. of Regulatory Agencies
1560 Broadway, Suite 1350
Denver, CO 80202
Website
LMFT Licensure:
Licensed Marriage and Family Therapist

Still Looking for a Counseling Degree?
Here are some of the most popular online counseling programs. On each page you will find a detailed write-up of the program, specific courses, and schools that offer that program that are currently accepting applicants.
LMFT Careers and Salaries in Colorado
Colorado is one of the highest-paying states for marriage and family therapists according to the US Bureau of Labor Statistics.
The median salary is at $65,120, which is well over the national average, and the 90th percentile sees professionals make over the six-figure mark. While average pay is lower than Hawaii and Maine, Colorado provides the best overall demographics in terms of pay and number of people employed. Over 750 workers are in this state, and much of that is concentrated in the Denver metropolitan area.
Popular companies to consider getting in touch with to pursue a career include Adult Services in the Mental Health Center of Denver, Centura Health, and Polaris Partners Counseling and Consulting.
Popular Online MFT Programs
Liberty University
🗹 Online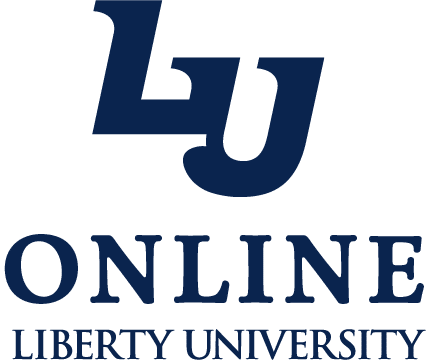 University of Wisconsin – Superior
🗹 Online 🗗 Masters
---
Campus-Based COAMFTE Accredited Colorado MFT Degrees

The COAMFTE (Commission on Accreditation for Marriage and Family Therapy Education) is the top accrediting board for MFT programs. Below is a list of COAMFTE accredited MFT programs in Colorado. You can view online COAMFTE accredited MFT counseling programs or all Colorado counseling degrees.
Colorado State University
COAMFTE
MS in Marriage and Family Therapy
Regis University
COAMFTE
MA in Marriage and Family Therapy