COAMFTE-Accredited Programs in Missouri
Students unable to participate in a graduate-level program in St. Louis can consider other options to pursue COAMFTE-accredited programs. There is an ability to look at other surrounding states that have designated institutions, like Illinois.
They offer a number of programs to choose from, such as Adler University and Northern Illinois University. Similar to Saint Louis University, Adler University offers both Master's degrees and a PhD. All of these programs require on-campus attendance due to the nature of mandatory clinical practicum sessions and various hands-on experiences.
Consider a Featured Online MFT Program
School and Program Information
Online Program?
Entry Requirements
Course Information
Northwestern University

Master of Science in Marriage and Family Therapy

COAMFTE Accredited

✔ Online

GRE Not Required
Bachelor's Required

The COAMFTE-accredited

[email protected]

is offered by The Family Institute at Northwestern University. Full-time students can complete the program in as few as 21 months. No GRE is required, but applicants must hold an undergraduate degree. Full and part-time tracks available.

Learn More
Pepperdine University

Master of Arts in Clinical Psychology Degrees

LPC/MFT emphases available.

✔ Online

No GRE Required.
Bachelor's Degree Required.

Choose your path at Pepperdine: pursue licensure as either an LMFT or LPC and serve diverse clients with our online master's in clinical psychology. GRE scores are not required to apply, and you can earn your degree in as few as 27 months. Take the next step toward creating a positive social impact today.

Learn More
Lamar University

Master of Education in Counseling & Development - Marriage Couple & Family Counseling

AAQEP Accredited

✔ Online

Minimum 3.0 Undergrad GPA

Learn how to diagnose mental and emotional disorders and resolve marriage and family conflicts related to divorce, mediation, child rearing, family violence and more.

Learn More
Liberty University

MA: Marriage and Family Therapy

SACSCOC

✔ Online

Online with required intensives

A Liberty University marriage and family therapy master's program online can prepare you to help individuals, couples, and families find healing through counseling. Online and on campus. Training Champions for Christ since 1971.

Learn More
University of Wisconsin – Superior

MSE Counseling - Marriage & Family Therapy Track

✔ Online

100% Online, No GRE Required

Aligned to state law and accreditation standards, our programs equip you with the academic and professional development that will prepare you for the Wisconsin and/or Minnesota counseling licensure exams. Expand your expertise in three major areas: the prevention of personal and interpersonal problems, fostering optimal human development, and addressing existing social-emotional-developmental concerns that affect individuals as well as their families.

Learn More
Northcentral University

Master of Arts in Marriage and Family Therapy

COAMFTE Accredited

✔ Online

GRE Scores Not Required

Earn your masters in Marriage and Family Therapy at Northcentral University. COAMFTE and IACSTE accredited.

Learn More
Colorado Christian University

Clinical Mental Health Counseling, M.A. - Marriage & Family Therapy

CACREP Accredited

✔ Online

Bachelor's Degree

Taught by Licensed Marriage and Family Therapists (LMFTs), preparing you for licensure as a LMFT in a clinical environment. Required to attend a five-day on-campus residency held each summer of the program.

Learn More
Capella University

MS in Marriage and Family Therapy

COAMFTE Accredited.

✔ Online

No GMAT or GRE Required

Our COAMFTE-accredited MS in Marriage and Family Therapy features a combination of online education and in-person learning experiences that focus on assessment, diagnosis, treatment, intervention and clinical training.

Learn More
Northcentral University

Doctor of Philosophy in Marriage and Family Therapy

COAMFTE Accredited

✔ Online

GRE Scores Not Required

Earn your Doctor of Philosophy in Marriage and Family Therapy at Northcentral University. COAMFTE and IACSTE accredited.

Learn More
Saint Louis University's Medical Family Therapy Program
The Medical Family Therapy Program through the School of Medicine offers a Master of Arts in Family Therapy. This is a 60-credit hour program that will include 500 hours of direct clinical contact in practicum sessions.
Students have an option to complete a specialization in Medical Family Therapy with an emphasis on helping family members with biopsychosocial needs. Prospective students looking into the program will need to submit transcripts, GRE scores, updated resume, three letters of recommendation, and hold an interview with the faculty. There is also 18 credit hours worth of social science from an undergraduate education.
Online Marriage and Family Therapist Degrees in Missouri
There are a handful of programs that do offer an online education and still maintain the high COAMFTE standards.
Two of the closest institutions near Missouri are Our Lady of the Lake University based in Rio Grande Valley in Texas, and Capella University based in Minnesota. Students will complete clinical work at a local, approved health care facility.
It is recommended that students review and meet the technical requirements to pursue online programs. Typical recommendations include having a modern computer with a Windows or Mac operating system, high-speed internet access, and a compatible web browser, such as Google Chrome or Mozilla Firefox.
LMFT Licensure in Missouri
Candidates that are looking for state licensure in Missouri for marriage and family therapy will need to meet a variety of education, practice, and test requirements for consideration.
Missouri MFT Licensure Requirements
First, applicants must finish a Master's degree or higher with at least 45 credit hours of coursework in the therapy field.
12 of these credit hours must be reserved for clinical practicum. Graduates that have received a degree from a COAMFTE-accredited program will meet the needs of this state for licensure. The national examination is available to those that have finished their education and are entering post-graduate practice.
At least 3,000 total hours of practice must be accrued within a five-year period. There is a limit of at least 15 hours of clinical work in a month, or that period is disqualified from being counted. Half of this requirement is reserved for direct clinical contact with patients, and there should be at least 200 total hours of supervision from an MFT. Those that have a PhD or an additional 30 credit hours beyond the Master's degree will need less clinical time to complete.
Missouri State Committee of Marital and Family Therapists
3605 Missouri Blvd.
P.O. Box 1335
Jefferson City, MO 65102-1335
Website
LMFT Licensure:
Licensed Marital and Family Therapist
LMFT Careers and Salaries in Missouri
The median wage for marriage and family therapy is around $50,800 across the state of Missouri, which is on par with the national average according to the US Bureau of Labor Statistics. The range between the lowest and highest percentiles is between $31,350 and $86,650.
The two metropolitan areas of Kansas City and St. Louis see the most employment and highest average pay within the state. These are often the locations that offer numerous job positions in MFT, and some facilities include Preferred Family Healthcare, Compass Counseling Service, and ReDiscover, the latter being a nonprofit mental health center for patients that have struggled with mental issues and substance abuse.
Popular Online MFT Programs
Liberty University
🗹 Online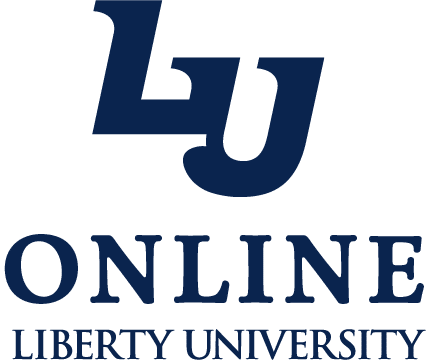 University of Wisconsin – Superior
🗹 Online 🗗 Masters
---
Campus-Based COAMFTE Accredited Missouri MFT Degrees

The COAMFTE (Commission on Accreditation for Marriage and Family Therapy Education) is the top accrediting board for MFT programs. Below is a list of COAMFTE accredited MFT programs in Missouri. You can view online COAMFTE accredited MFT counseling programs or all Missouri counseling degrees.
Saint Louis University
COAMFTE
MA in Marriage and Family Therapy
PhD in MFT

Still Looking for a Counseling Degree?
Here are some of the most popular online counseling programs. On each page you will find a detailed write-up of the program, specific courses, and schools that offer that program that are currently accepting applicants.