What Is An LPCC?
Many people trying to break into the field of counseling often ask, "What is an LPCC?" An LPCC's meaning in the field of counseling can be determined by a few factors. It is important to note that the role of a licensed professional clinical counselor only exists in the states of California, Colorado, Kentucky, Minnesota, New Mexico, North Dakota, and Ohio. Counselors exist in all states; however, they go by different job titles such as licensed professional counselor (LPC) or licensed mental health counselor (LMHC) depending on where they are.
The titles are usually grouped together because they all fall under the umbrella term of "counselor." Generally speaking, counselors — regardless of their state — work with people to overcome mental health, emotional, and substance abuse issues. LPCCs are no different in that regard and can either treat individuals on a one-on-one basis or several people at a time in a group setting.
LPCCs don't specialize in the treatment of any one particular type of patient or issue. There are a vast number of conditions for which a person would seek out an LPCC, including drug addiction, adult or childhood sexual abuse, psychological trauma, or a loss of control in their life that causes constant emotional/psychological unease. Part of what defines the role of an LPCC therapist is that they can tackle a wide range of issues related to emotional and mental health. They also don't work with any specific age group, meaning they can treat young children, adults, and seniors. What an LPCC can treat, along with the wide age range of patients, is exactly what makes them so valuable in the field of counseling.
Consider a Featured Online Counseling Program
School and Program Information
Online Program?
Entry Requirements
Course Information
Pepperdine University

Master's Clinical Psychology (Licensed Professional Counselor)

✔ Online

No GRE Required
Bachelor's Degree Required

Bachelor's holders can prepare to become a licensed professional counselor online. With no GRE scores required to apply, the 24 month online MA in Clinical Psychology from Pepperdine allows you to advance your career and be a catalyst of change.

Learn More
Pepperdine University

Master of Arts in Psychology

Open to all undergrad majors

✔ Online

No GRE Required

Earn a Master's in Psychology Online in 18 Months

Learn More
*Sponsored Counseling Programs
---
LPCC Counselor Licensure: What Is an LPCC License?
Those looking to become an LPCC are going to see two major milestones on the way — a degree and LPCC licensure — which begs the question, "What is an LPCC license?" The LPCC license is part of what defines being a licensed professional clinical counselor, meaning you can't become one without it.
Licensure is the state's official permission to both identify and practice as a licensed professional clinical counselor. It should be noted that because LPCC licensure requirements vary from state to state, some states only require a single license while others have a two-tiered system.
The National Board for Certified Counselors (NBCC) is behind the testing required for state licensure. In addition to clinical practice that is completed within the educational program and after graduation, what an LPCC license does is designate that the counselor is competent in their abilities to evaluate and treat individuals dealing with psychological issues. This license does not, however, establish psychologists or psychiatrists as they require further education.
Having licensure in a state designates that the professional has gone through a rigorous review process that makes them qualified to practice their counseling techniques with individuals and groups. There is a legal requirement to hold a license if the professional looks to practice psychology or become a social worker. This distinguishes them from the generic counseling term, which doesn't require a license and could refer to a life coach giving advice on topics such as improving health and fitness.
What States Allow You to Get an LPCC License?
Now that we're up to speed on what an LPCC license is, we can delve deeper into where this license can be obtained. As previously mentioned, the title of LPCC only exists in certain states, even though counselors exist nationwide. Seven different states have the specific credential of a Licensed Professional Clinical Counselor:
The terms LPCC and licensed clinical professional counselor are used interchangeably; there is no difference when it comes to the LPCC meaning. However, there is a difference between an LPCC and a standard Licensed Professional Counselor (LPC). Both of these licenses allow practicing in counseling, but the LPCC will often have more of a specific focus on mental health; the LPC is broader and may include career counseling, rehabilitation counseling, and other areas not directly related to mental health. There are areas of opportunity to advance as an LPCC, meaning that a person could potentially open their own practice or serve as a mentor to LPCCs new to the field of counseling.
Education Requirements to Become an LPCC
There are different academic rules set by states when it comes to gaining licensure as an LPCC to practice counseling. These standards may not be equivalent to a student's chosen program, so it is up to them to determine if the curriculum and state requirements are compatible. In nearly all cases, programs that have received regional accreditation or are designated by the Council for Accreditation of Counseling and Related Educational Programs (CACREP) will have acceptable academic offerings.
Typical course topics for the state may include human growth and development, which gives counselors the ability to understand what children and adolescents may experience when maturing. In addition to working with individual patients, counselors should have the skills needed to work with group counseling and the command needed to lead these discussions. They also must have the theory and research methods needed to apply toward a successful treatment program.
For an example of a state that offers the LPCC, California requires 60 semester credit hours, or 90 quarter credit hours, within the curriculum. Fifteen semester credit hours are needed in advanced clinical coursework, along with at least 280 supervised hours of physical meetings with patients. Any alternatives to these requirements must be documented and explained in the application process.
State Requirements for LPCC Licensure
States have their own specific guidelines for obtaining LPCC licensure; however, some of them are similar across the board, regardless of location. The first common requirement is that the master's or doctorate degree should be from an accredited institution. Additionally, applicants must pass the National Clinical Mental Health Counseling Exam (NCMHCE) and/or the National Counselor Examination (NCE), both offered by the NBCC. All states require at least one to obtain LPCC licensure, but some operate on the aforementioned "two-tiered system" when it comes to examinations.
Postgraduate clinical supervision is typically needed for licensure. This amount can change based on specific requirements set by the state and how much can be allocated from experience earned before obtaining the degree.
This license needs to be renewed every two years. States have different rules and deadlines in place for licensees to take action before their license expires. The amount of continuing education hours required also varies by state, but generally falls between 20 to 40 hours prior to each renewal.
Top LPCC Programs
Concordia University-Irvine
The Townsend Institute at Concordia University offers the Master of Arts in Counseling with a concentration in Clinical Mental Health. Students can expect to complete the LPCC program in a span of two to three years depending on how much time they dedicate to coursework. Accredited by CACREP, the curriculum will meet the requirements needed for licensure in many states across the country.
Sixty total credit hours are needed for the completion of the program. In the beginning, students will experience a four-day Kickoff Conference that provides an introduction to the format and what to expect over the coming years. In addition to the core curriculum and clinical practice needed, students will choose two electives to customize their education, with examples including Foundations of Play Therapy, Foundations of Marriage and Family Therapy, and Foundations of Spiritual Formation and Direction.
Over the course of the program, students will be able to analyze their clients by establishing relationships whether on an individual basis or among the group. They determine the best treatment path based on theory and data researched within the program. Treatment modalities explored include cognitive behavioral therapy and psychopharmacology — the latter being the study on the mental effects of drugs.
Requirements for admission include the submission of an application with fee (unless the applicant attended an introductory information night), official transcripts that show proof of a completed bachelor's degree from an accredited university with at least a 3.0 GPA, and a two-page written essay where the applicant explains professional goals and personality traits that will help form successful relationships with patients. In addition to an updated resume, at least one professional reference is needed.
University of Denver
The Morgridge College of Education offers a Master of Arts in Counseling Psychology with an emphasis in Clinical Mental Health Counseling. This LPCC program is accredited by the Masters in Psychology and Counseling Accreditation Council (MPCAC) and does meet the requirements for state licensure in the state of Colorado. Other states will vary, and students will need to review educational requirements in the location they are going to practice.
While the program is not fully offered online, there is a blended format where some courses can be pursued in a virtual environment and there may be a mixture of online and on-campus meetings. The University of Denver utilizes the Blackboard learning management system for online education. Class sizes remain small for a more intimate learning experience for the student.
A total of 72 credit hours are needed to complete the traditional program, and that expands to 90 credit hours for the Clinical Mental Health Counseling specialization. Within this specialization, there is further customization to focus on addictions, marriage and family, and youth counseling. For practicum and internship experience, this can be accomplished in the Denver metropolitan area, but there is limited acceptance for out-of-state students when needed.
Enrollment takes place every fall semester in the second week of September. The college reviews and recommends submissions such as transcripts that show bachelor's degree completion, a statement of purpose, GRE scores, and a resume detailing experience in counseling. There are no prerequisites to enter the program, and students do not need to have an educational background in psychology or counseling to be considered.
St. Mary's University of Minnesota
St. Mary's offers a Master of Arts in Counseling and Psychological Services (MACPS). This LPCC program helps students develop a skill set that analyzes human behavior and helps people restore their psychological well-being. Accredited by the Higher Learning Commission, graduates are able to add educational requirements to the curriculum needed to become an LPCC in Minnesota.
A total of 48 credit hours are required to complete the program, which is estimated to take students around two years. Acceptance into the program takes place in August, January, and May each school year, and students can pursue the degree at the Minneapolis and Rochester campus sites. There is no specific online program available through this university, but there is a blend of on-campus and online course options.
The curriculum is divided into core courses that offer topics in counseling theory, research methods, and psychology. A total of 15 credit hours are divided up into specific assessment and counseling courses, with additional courses in Social Psychology, Psychophysiology, and Ethics and Professional Issues in Psychology. Two semesters of practicum sessions will give students at least 700 hours of clinical experience, and there is an additional seminar class that is taken along with the practicum.
There is an option to pursue a dual degree that combines the MACPS with a Graduate Certificate in Addiction Studies. This adds 12 credit hours to the program and gives additional coursework in theory and evidence-based practices within diagnosing addictions and treatment planning. Students have the option to pursue a Doctorate of Psychology in Counseling Psychology and complete this advanced program in a quicker timeframe with an early entry designation.
Steps to Getting Licensure as an LPCC Therapist
Step 1: Review Requirements
Prospective students looking to obtain a master's degree in counseling should review if the curriculum will offer the academic requirements set by the state in which they are receiving the licensure. It is not the responsibility of the institution to match state licensure, but accreditation generally ensures that the program will meet these requirements. For example, most accredited universities in the state of California will offer programs that meet the state of California's requirements to become an LPCC therapist. Do your due diligence and double-check before enrolling in an LPCC program. 
Step 2: Postgraduate Experience
Postgraduate experience requirements have additional hours that are needed for supervision and direct contact with clients. In the state of North Dakota, for example, applicants must have completed 700 hours of clinical training and 3,000 hours of work experience. This includes 100 postgraduate hours of direct clinical supervision.
Step 3: Examination
National examination is mandatory and generally requires the NCMHCE and/or the NCE. Different states have different exam requirements to become an LPCC therapist or other counselor. These exams are distributed through the NBCC, which also offers board certifications that professionals may consider to increase job opportunities.
Step 4: Additional Requirements
All fees must be paid in full and proof of academic education, work experience, and passing the national exam is required to become an LPCC therapist. In some states, an additional jurisprudence examination may need to be completed, and/or the passing of a background check.
Step 5: LPCC Licensure Renewal
Licenses will typically expire in two years after being received by the applicant. In the state of North Dakota, there is a requirement of completing 40 hours of continuing education. LPCCs must also provide an updated statement of intent describing the counseling that is being practiced and explaining any impairments or criminal activity that have taken place if applicable. 
Career Options After Getting an LPCC Degree
"What is an LPCC?" is the question that leads many individuals down the path to becoming educated in the field of counseling and helping people throughout their careers.
Those with an LPCC degree will have several career options to choose from in a wide range of settings. Counseling is available at hospitals, school districts, and agencies that specialize in these services. LPCCs require skills in evaluating individuals in one-on-one or group sessions, developing a treatment plan that enforces a better coping strategy, working with medical officials capable of providing medicine, and applying theory they have learned in their education. 
There are job opportunities for LPCCs as school and career counselors, who help students of all ages with academic, social, and emotional needs. School counselors work in both public and private schools for grades K thru 12 and also at the collegiate level. Career counselors work with those who are working or almost at the age where they can enter the workforce. There are many different types of counselors in this field; however, the U.S. Bureau of Labor Statistics (BLS) groups them all under school and career counselors. Currently, it reports that counselors make a median annual income of $58,120 and that the job growth is expected to rise by 8% between 2019 and 2029 (faster than the average for all occupations). 
Another career for LPCCs is that of a psychologist, which generally requires at least a master's degree and additional licensing with the state to begin practicing. Psychologists study cognitive, emotional, and social behaviors and will either work independently gathering research or with clients. Some psychologists work as part of a healthcare team, such as in a medical facility or as part of a private practice. Although projected job growth isn't as high as other LPCC careers (3% for 2019 to 2029), according to the BLS, the median annual salary is $82,180.
In addition to the careers already mentioned, an individual with an LPCC degree could also pursue a career as a mental health counselor, pediatric counselor, grief counselor, geriatric counselor, veteran counselor, substance abuse counselor, and behavioral counselor, among other roles. Although the median annual pay for most of these job titles won't be as high as a psychologist's counselors do find value in the fact that they are helping people on a daily basis overcome their issues. Additionally, the field of counseling is estimated to keep growing as population numbers keep increasing year over year. It is a stable field with ample opportunity for those who see the benefits of helping people overcome personal problems.
List of Programs
Pepperdine University
🗹 Online
Pepperdine University
🗹 Online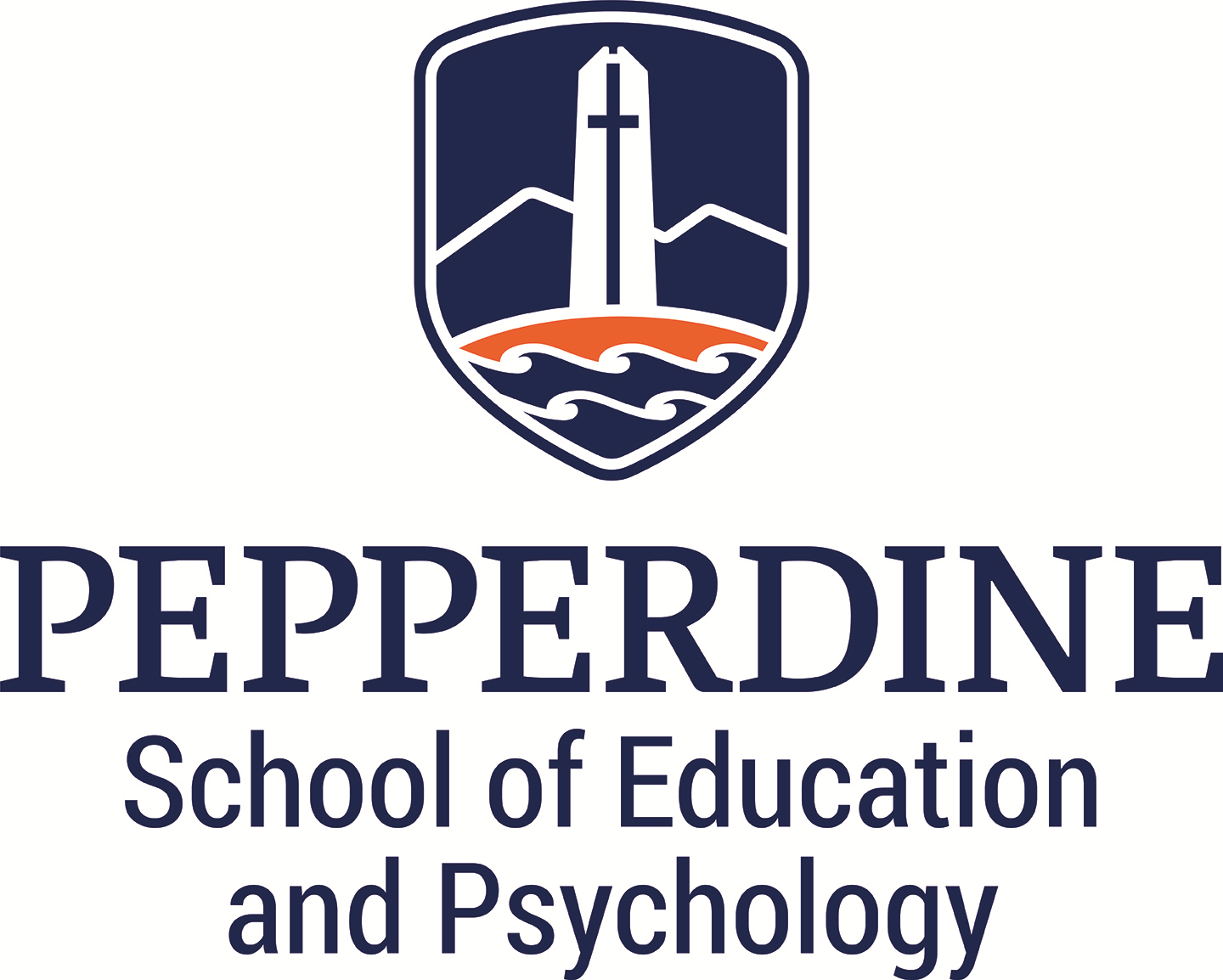 Still Looking for a Counseling Degree?
Here are some of the most popular online counseling programs. On each page you will find a detailed write-up of the program, specific courses, and schools that offer that program that are currently accepting applicants.